Today we're going back to basics with this classic yet simple Italian Pasta Sauce. A true staple for those passionate about pasta and it's perfect year-round for any occasion.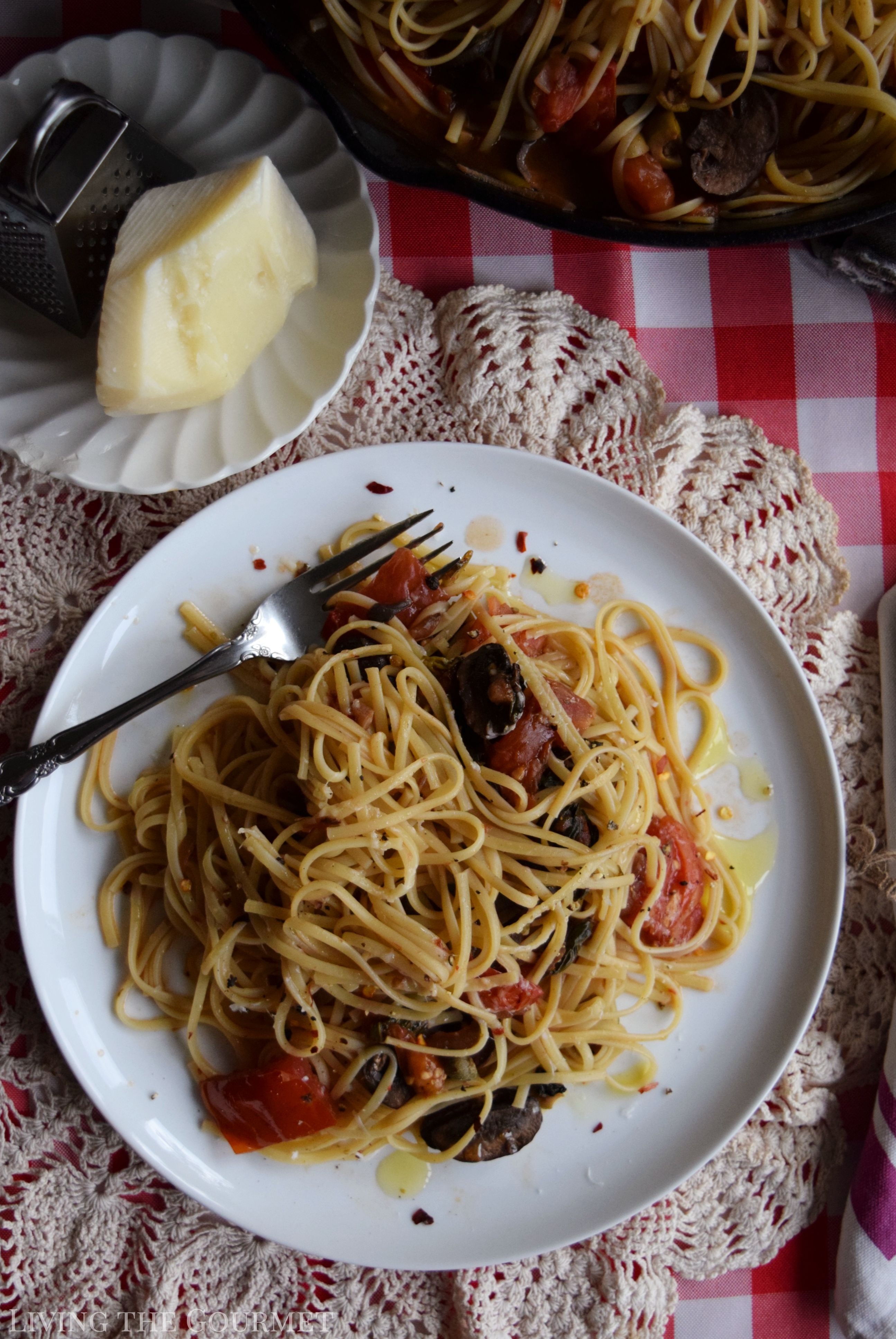 The word 'classic' is one of those nebulous words that really doesn't have any precise meaning but you 'know it when you see it.' Silver screen movies, Doric columns, authors long past their expiration date, and other such treasures of bygone eras tend to be what pops to mind when we use the word 'classic.' One could almost draw the conclusion that 'classics are things which stand the test of time.'
When it comes to food, however, the passage of time can be somewhat less forgiving. I recall a scene from the movie Burnt which quite aptly demonstrates what I'm talking about. The master chef played by Bradly Cooper is just restarting his career after a long hiatus, and he's staying in Paris with an up and coming cook who happens to be a fan of his. One morning, Cooper's character prepares his host some sort of fancy breakfast, and the host's girlfriend, who is used to the cooking from her boyfriend's restaurant, is somewhat skeptical of the meal, and the cook says to Bradly Cooper something along the lines of "Well, it's not that this is bad, it's just a little old-fashioned."
This is perhaps the reason why such a large chunk of the food industry is centered around putting 'twists' on old classics, or on inventing and reinventing various 'fusion' cuisines.
That said, 'culinary classics' tend to come down more to flavors, profiles, pairings and 'emotion' than to set plates of unchanging combinations.
For example, let's picture a clear early summer afternoon accentuated by a salty sea breeze and the rustling of waves. Maybe a stray boat goes by in the distance, perhaps gulls are cawing and laughing amongst themselves just somewhere out of sight. That sort of setting would be difficult to ruin – but one that we could certainly enhance. But what sort of flavors would do the trick? Perhaps the flavors you might experience in a seaside bistro, flavors that are rustic, or perhaps Mediterranean in nature. Flavors that are accessible but also elegant on their own.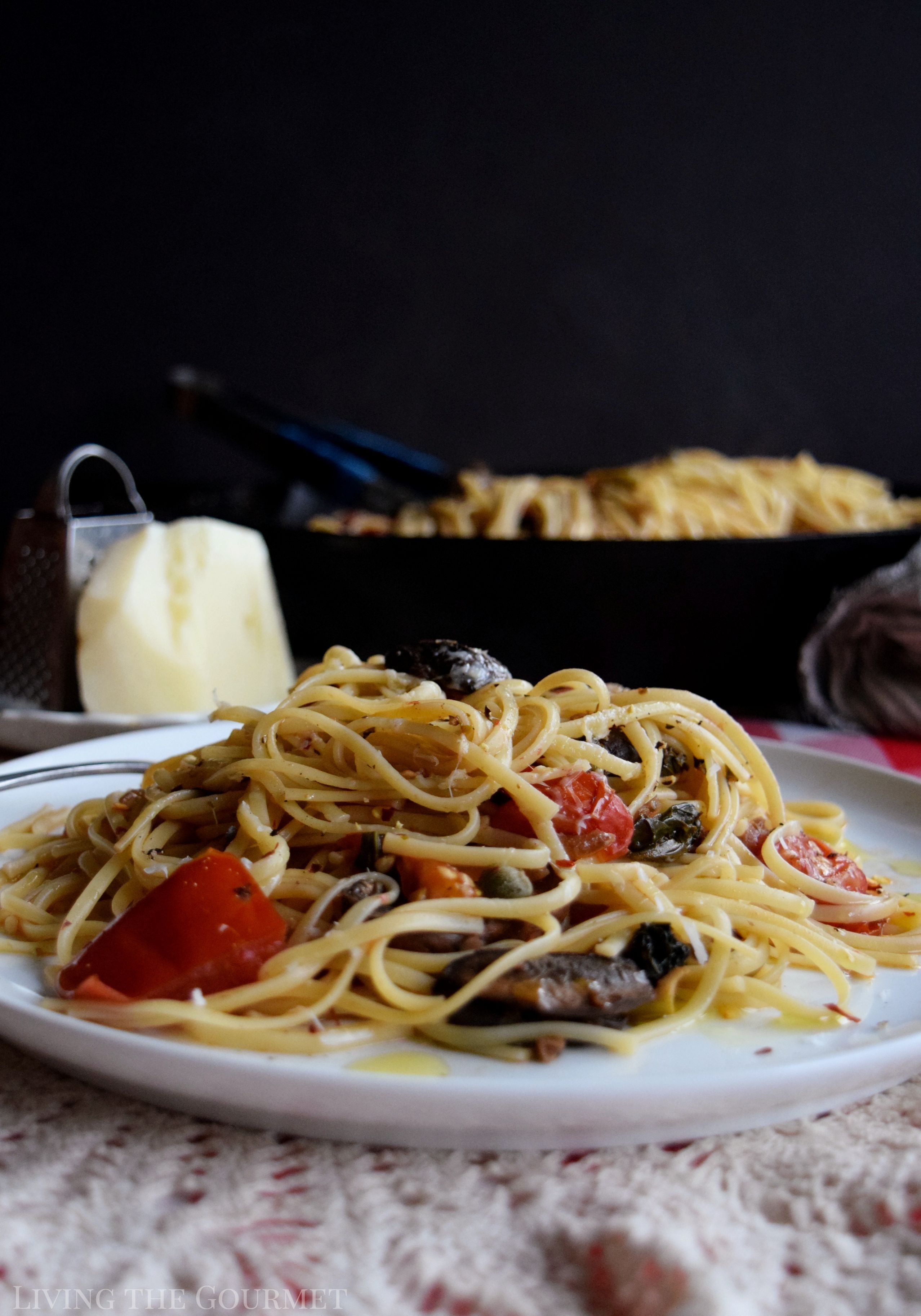 Naturally, that's where today's recipe comes in – Quick Fresh Tomato Sauce with Linguine.
To start things off, being by heating a large cast iron frying pan. While that heats up, slice up a red onion, chop some garlic, and then set those in the pan to slightly char , this will take only a minute or two at the most. Then add in some sliced mushrooms along with the seasonings listed below, and let those char slightly as well.
Once that's done, add a bit of olive oil to the pan, and sauté the mixture for a minute or two. Yes, this all happening very quickly, mere minutes on each step so try to keep pace. Then add in diced tomatoes, chopped fresh basil, halved olives and a dash of sugar. Give that quick stir, then add in a dash of wine, and it's time to slow down and let the sauce simmer over a low heat. Feel free to reward yourself with another dash of wine.
Also, you might want to taste the sauce for seasonings at this point to ensure that everything is according to preference.
Then, prepare your preferred pasta, and once it's cooked add it to the sauce and toss.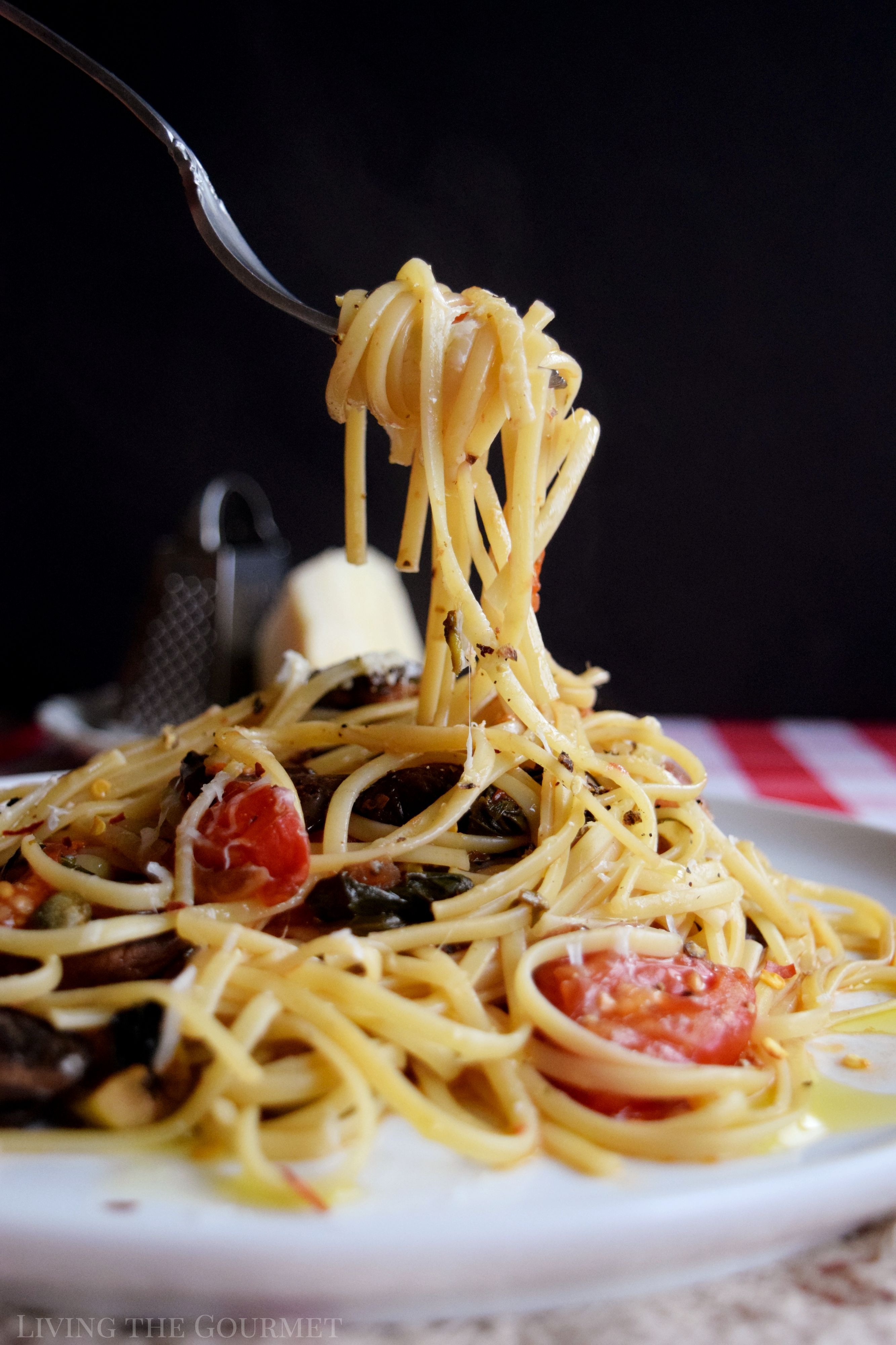 Print
Simple Italian Pasta Sauce
Author:
Prep Time:

10 minutes

Cook Time:

15 minutes

Total Time:

25 minutes

Category:

Main Dish

Cuisine:

Italian
Healthy handful of fresh basil leaves – about 1/2 cup – roughly chopped

4

–

5

cloves of fresh garlic – chopped

5

large vine ripe tomatoes – diced

1

quart

of baby bella mushrooms – sliced

1

red onion – thinly sliced

1/2

cup

of pitted green olives – chopped – or your choice of olives

1 1/2 tsp

. capers – plus a tsp. of caper juice

1/4

cup

of red wine

1 tsp

. sugar

2

–

3

tbs. olive oil

1 tsp

. coarse salt

1 tsp

. dried oregano

1 tsp

. fresh ground black pepper

1/2 tsp

. red pepper flakes
Romano cheese for grating

1

lb

. of your favorite pasta
Instructions
Heat a large cast iron frying pan and place the sliced onions and garlic and let the onion become slightly charred, this only takes a minute or two.
Add the sliced mushrooms and the seasonings and allow the mushrooms to get a slight char as well.
Add the olive oil and sauté for another minute or two.
Add the diced tomatoes, chopped fresh basil, olives and sugar.
Add the wine and simmer on a low heat.
Taste for seasonings.
Prepare the pasta as directed. Lift the pasta into the sauce and plate.
Serve with a drizzle of olive oil and fresh grated Romano cheese and extra ground black pepper and red pepper flakes.
Recipe Card powered by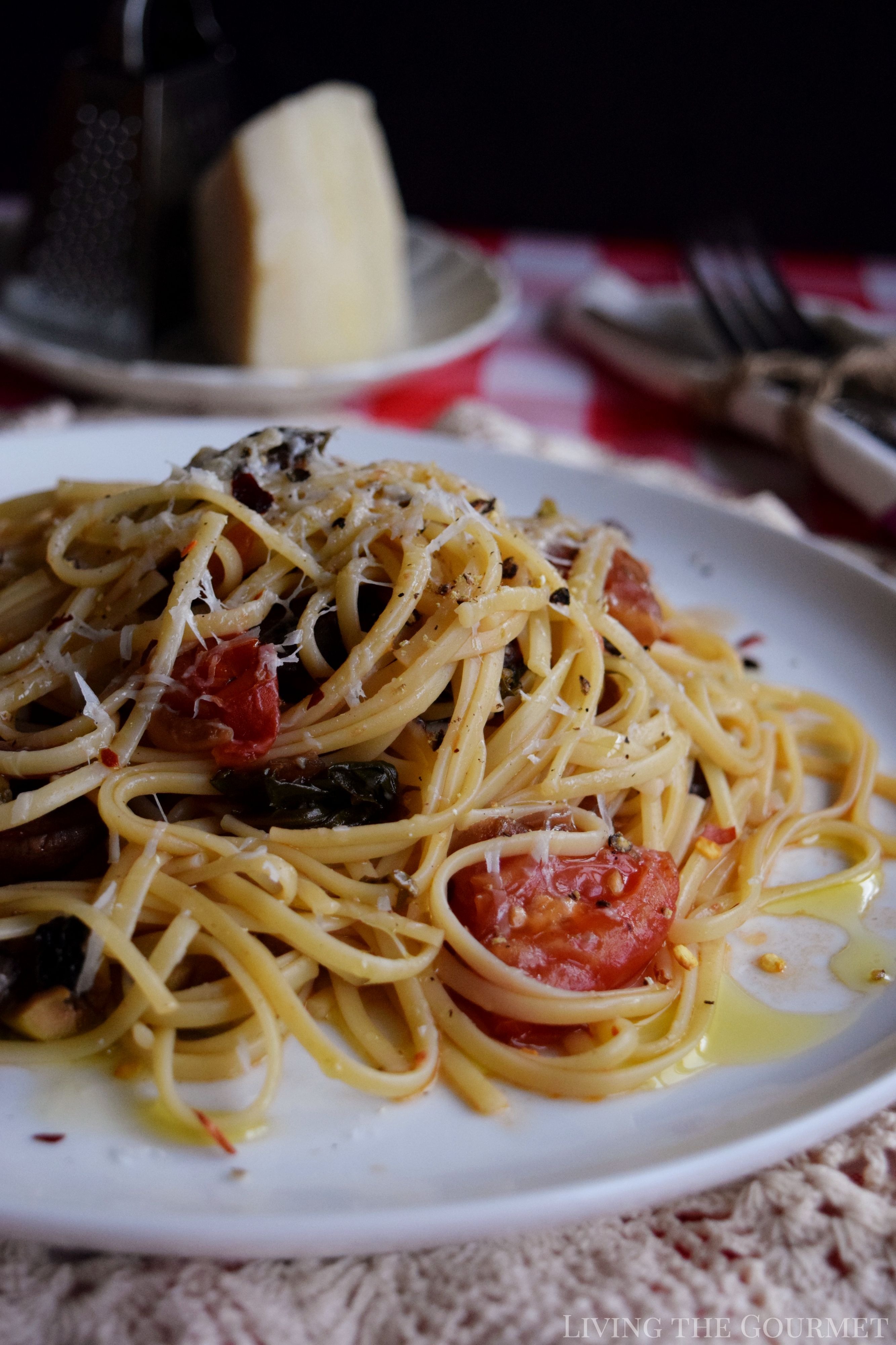 And just like that, you are done. Serve the pasta with a drizzle olive oil and bit of freshly grated Romano cheese, and perhaps some red and black pepper.
Enjoy with Love!
2