We're celebrating the life made famous by Jimmy Buffett with Chef Carlo Sernaglia as he shares recipes from the new cookbook that perfectly captures the Margaritaville state of mind.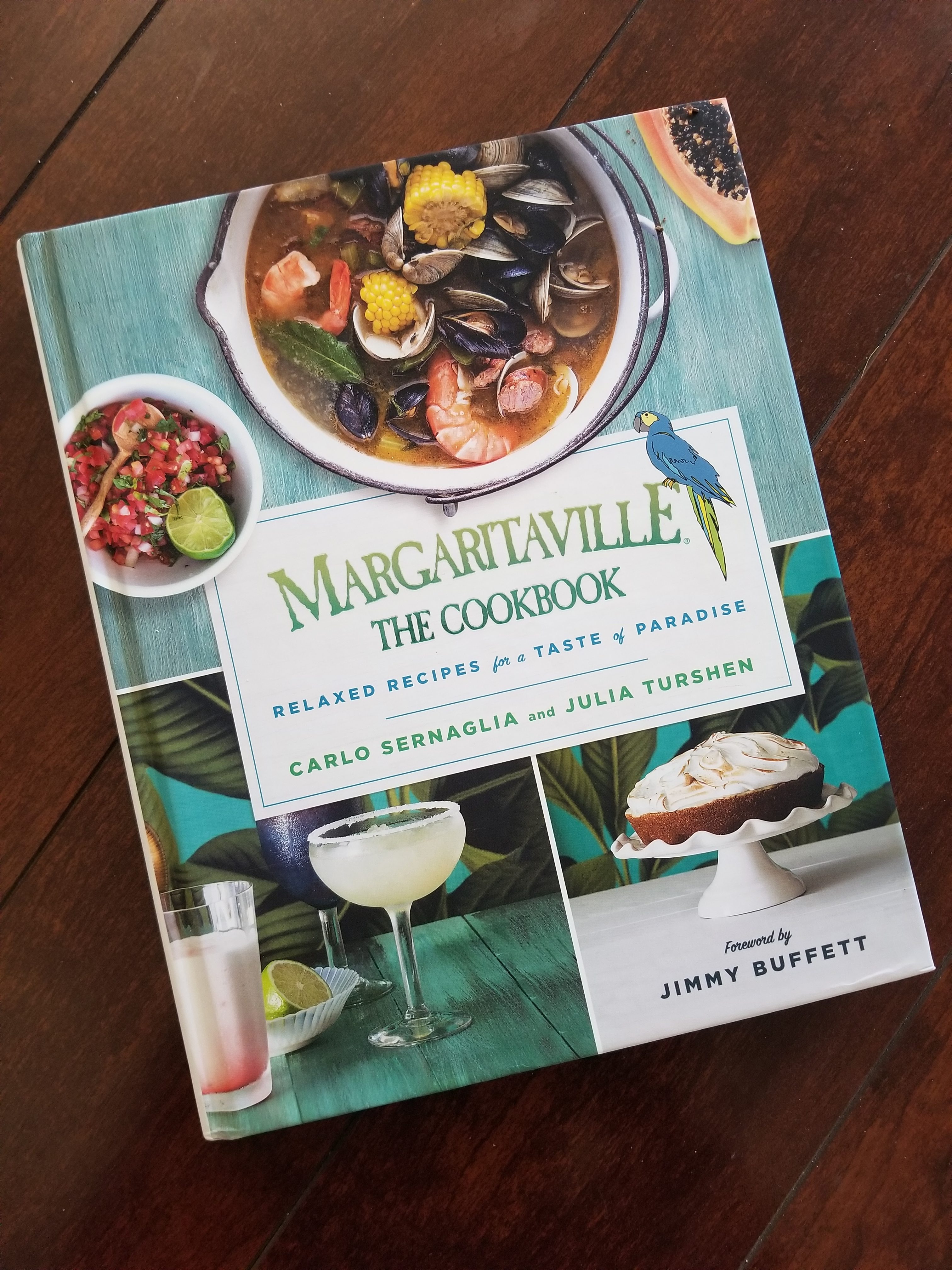 We are so pleased to be welcoming Chef Carlo Sernaglia today to Living the Gourmet as he dishes on his newest release: Margaritaville: The Cookbook! As the title suggests, Chef Carlo delves deep into the lifestyle made famous Jimmy Buffett's iconic song.
Margaritaville conjures a vision of paradise and an invitation to kick back and enjoy good food with good friends. In the book, Chef Carlo shares his deep knowledge of Margaritaville's signature dishes along with his wide-ranging culinary inspirations.
As we mentioned in our interview, one particular recipe that really stood out to us was the Pizza a la Minute! As Chef Carlo notes, this recipe is indeed the easiest and most practical dough you will ever come across, so be sure to keep this yeast-free, instant recipe on hand.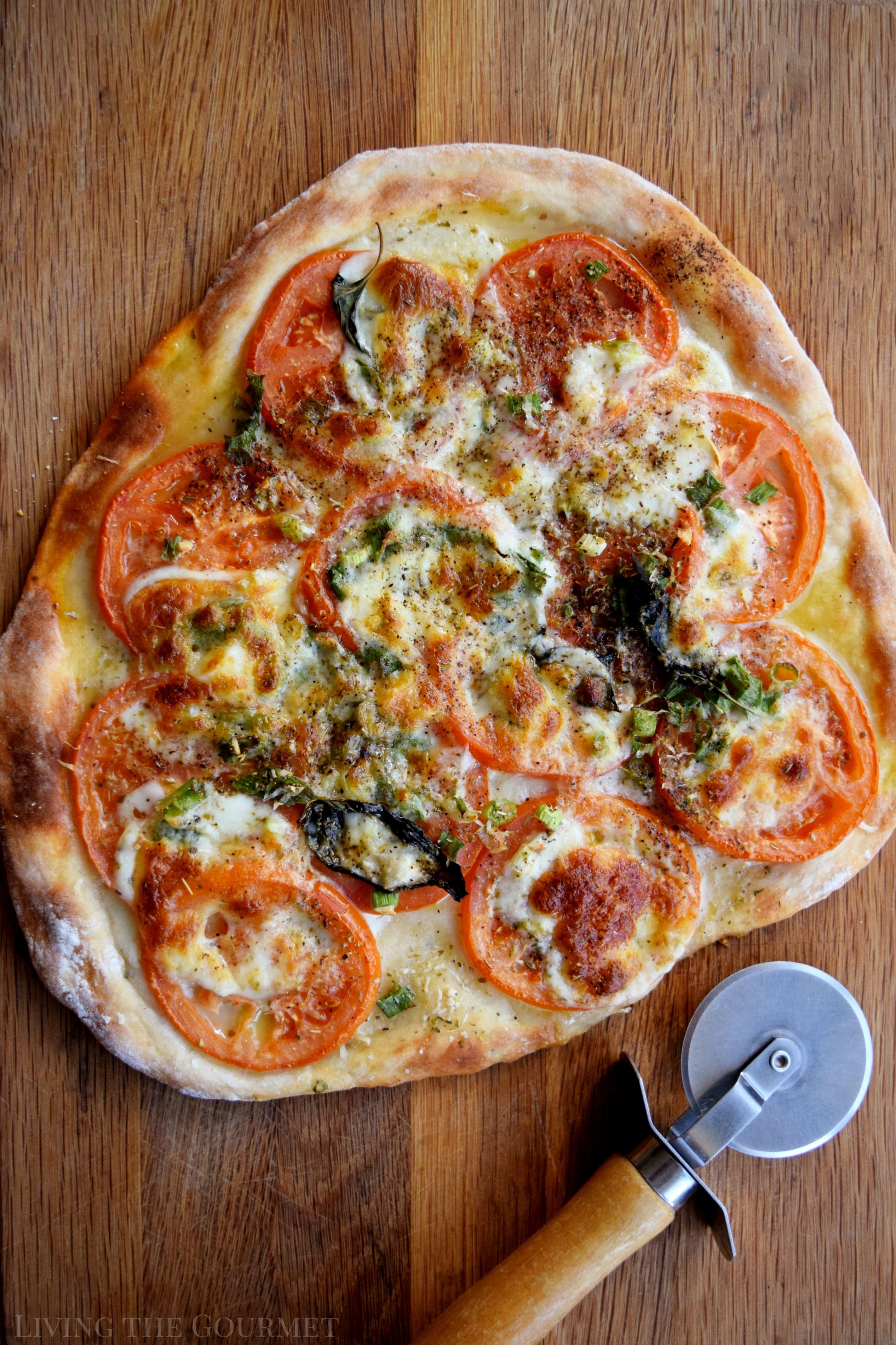 Living the Gourmet
Yields 2 pizzas
Margaritaville Pizza (Pizza a la Minute)
10 minPrep Time
10 minCook Time
20 minTotal Time
5 based on 6 review(s)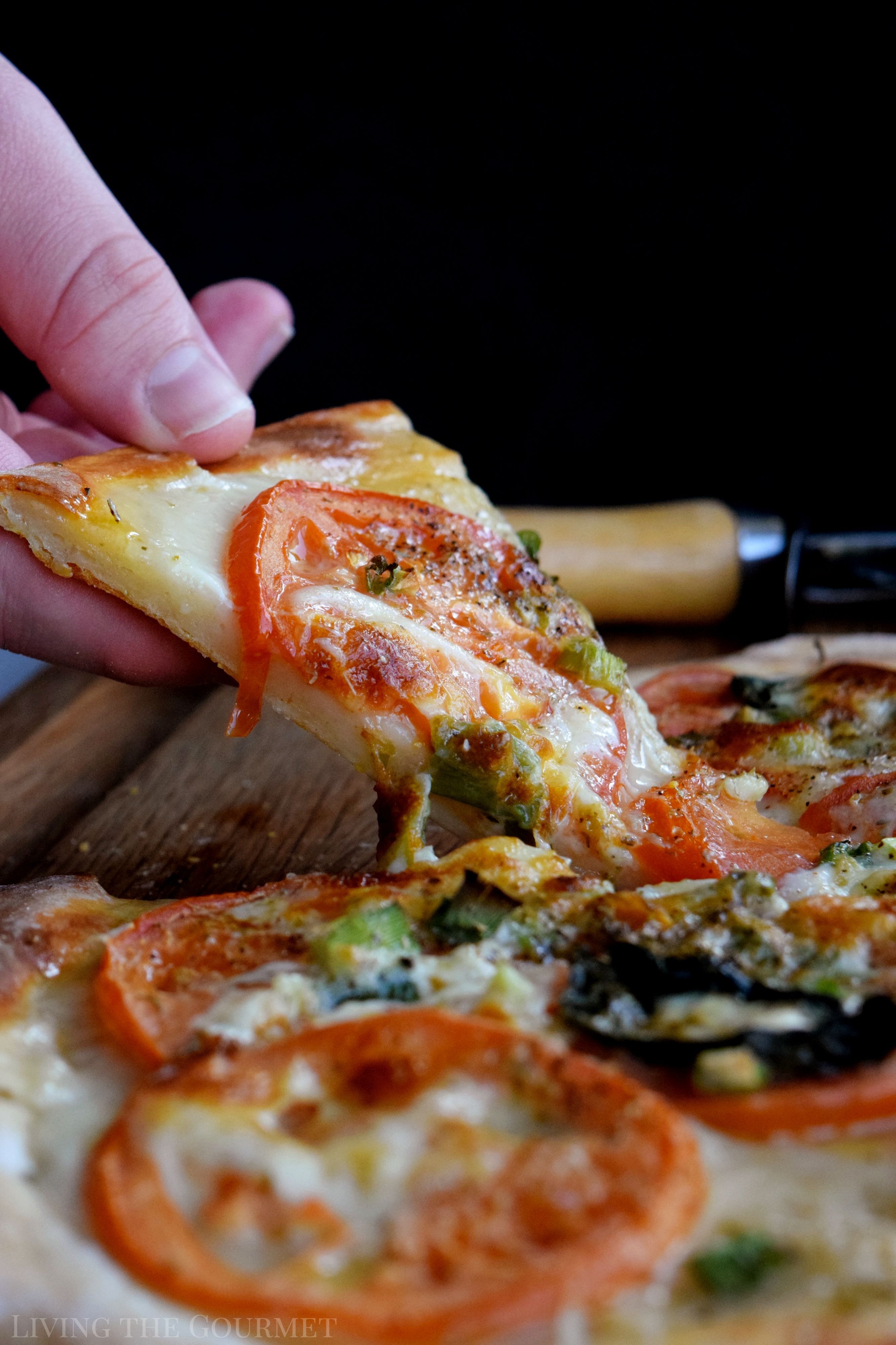 Ingredients
For the dough:

3½ cups AP flour (or Italian flour)
2 cups plain yogurt
1 tablespoon olive oil
1 ½ teaspoon kosher salt

For the toppings:

2 tomatoes, sliced
Fresh basil
½ cup fresh mozzarella, sliced
½ cup scallions, chopped
½ cup Romano cheese, grated
2 tablespoons dried oregano
Salt and pepper to taste
Olive oil
Instructions
In a large bowl, combine ingredients for the dough. Once the yogurt has been absorbed, knead the dough with your hands. The dough will be sticky.
Transfer over to a well-floured surface and knead until smooth and no longer sticks to your hands, about 5 minutes. Note: Add as much flour as you need to make the dough nice and soft; it may take another cup all together). At this point you can use the dough immediately, or wrap in cling film and keep in the refrigerator for up to 2 days.
Preheat oven to 450 degrees F.
Divide the dough in half and shape into a round disc. Use a well-floured rolling pin to shape each disc into a thin round.
Carefully transfer the prepared doughs onto a pizza stone or pizza pan. Blind bake the doughs for about 3-4 minutes. Fix each pie with your desired toppings (except the basil or it will burn), and return to the oven. If you're using a preheated pizza stone, it will only take about 8-10 minutes to cook, if you are using a pizza pan it may take a little longer. Bake the pies until they are golden around the edges and bubbling. Sprinkle with fresh basil and cut into wedges. Serve and enjoy!
Notes
*Adapted from Margaritaville: The Cookbook
7.8.1.2
746
https://livingthegourmet.com/2018/05/margaritaville-pizza-pizza-a-la-minute.html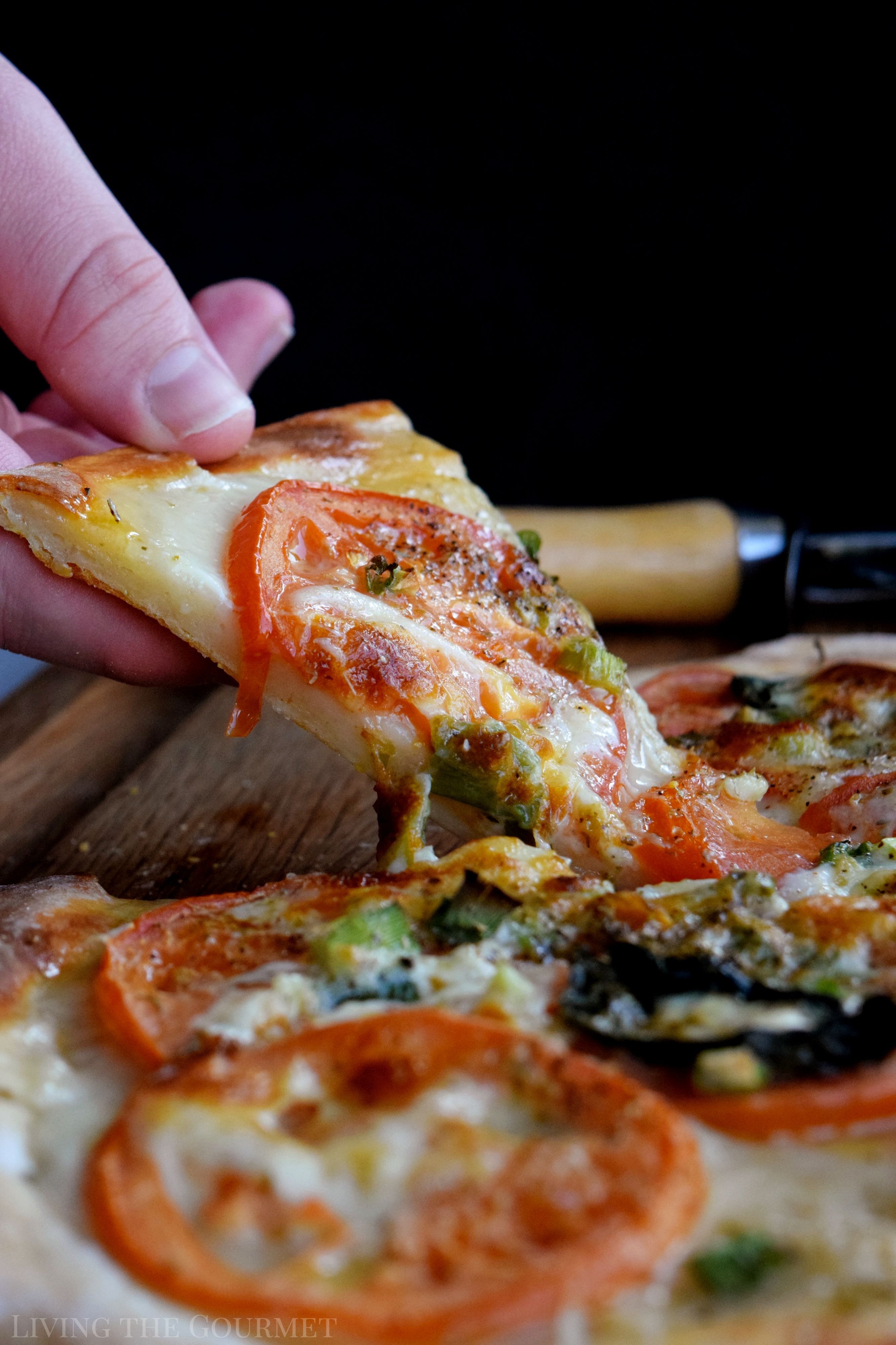 Thank you so much, Chef Carlo for stopping by Living the Gourmet today. Be sure to get your copy of Margaritaville: The Cookbook this season (it also makes a great gift for Mother's Day and Father's Day)!
Enjoy with Love!
0