Mac and Cheese gets an Italian twist with fresh spinach, cannellini beans, a sprinkle of nutmeg and a creamy cheese sauce! Mangia!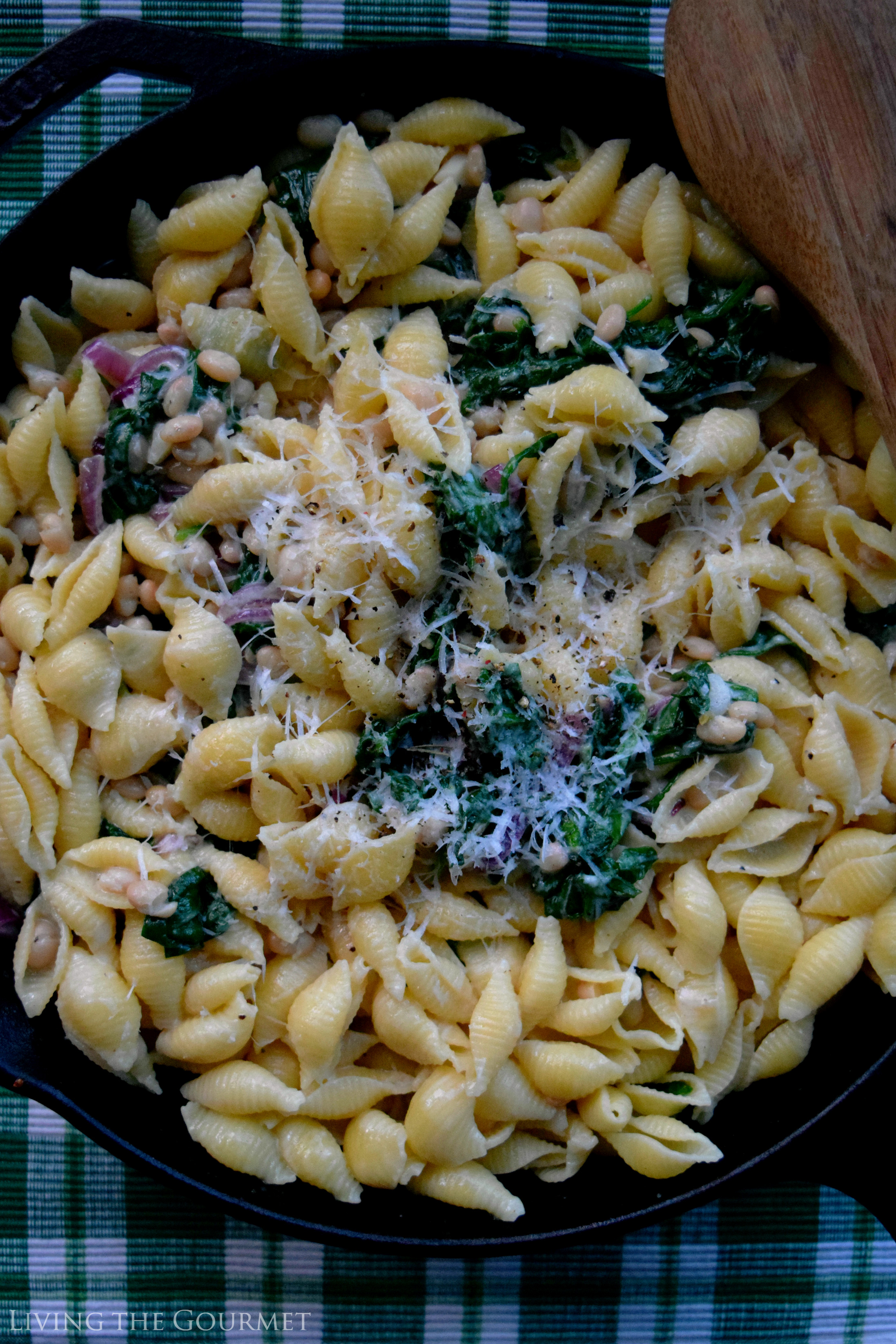 Sophisticated. The mere sound of the word conjures images of black ties, ornately set plates with nigh-invisible portions, and overpriced wine from boutique wineries.
Interestingly, the root of the word comes directly from the Greek 'sofistís.' In turn, 'sophists' in Ancient Greece were a strain of philosophers who used the bending of words to, in essence, make themselves sound…well, 'sophisticated.' As demonstrated by Plato, these faux-philosophers were more or less intellectual charlatans, earning respect and pay well above their actual value.
However, if I may play the 'sophist' myself, I'll ask you if 'value' actually exists. Is value something we can, in any way, quantify? Or is value, instead, something a bit like 'love,' an emotional quantity arbitrarily attached to the things and people around us? "Value is what someone else is willing to pay," as the adage goes.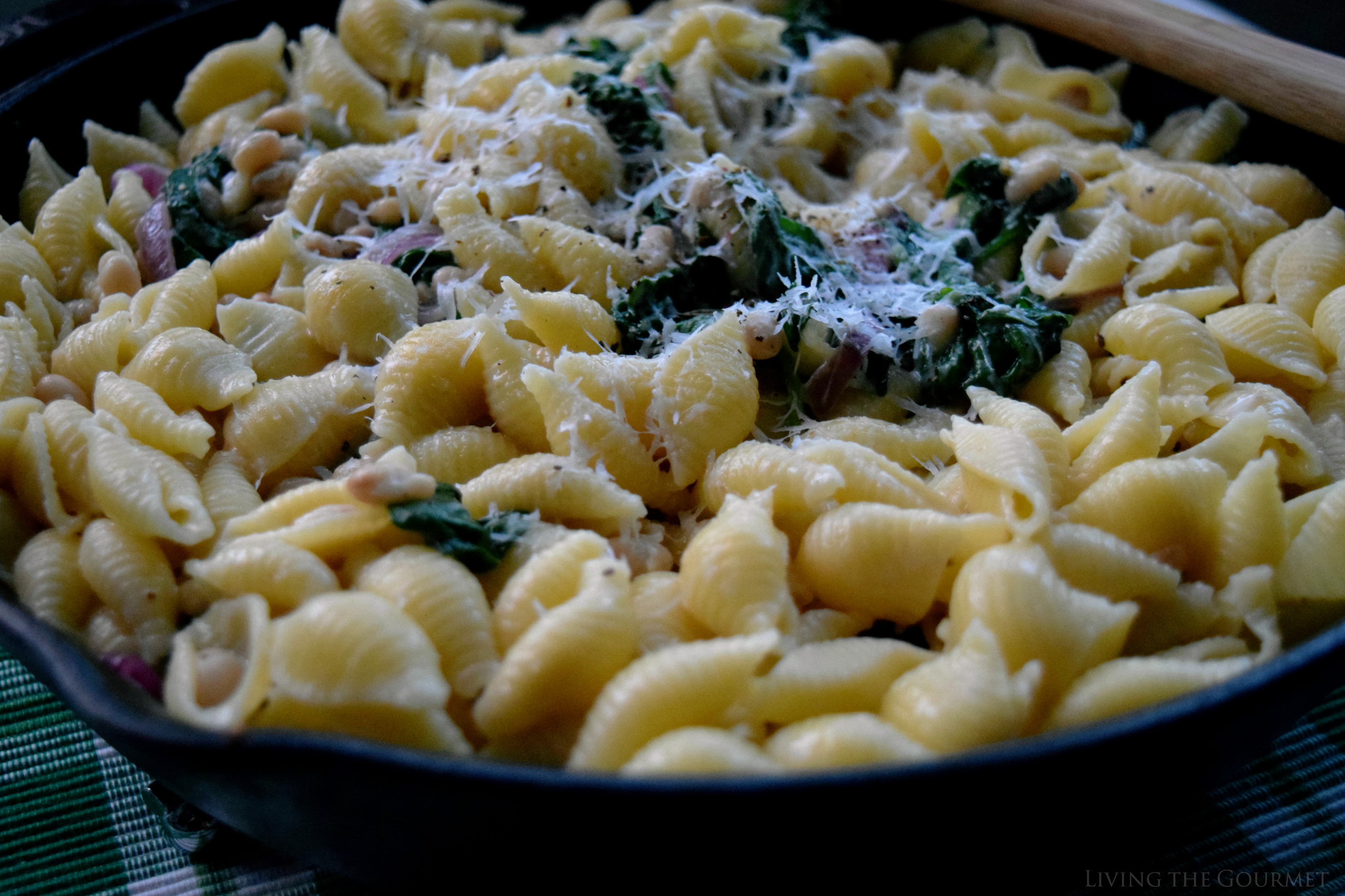 To that point, one of the first things I learned about wine is that preference and palate are foremost. For example, in his book Tasting Wine and Cheese: And Insider's Guide to Mastering the Principles of Pairing, Adam Centamore related a story about his father and wine. It ran roughly that his father's favorite wine was a simple ten to fourteen dollar merlot, and that he would drink that merlot from a juice glass, and keep the bottle in the fridge for weeks at a time.
All of this, of course, as Adam explained, was vinicultural heresy…except for one very important point – the fact that this was how his father enjoyed his wine. The story concluded that for his father's 70th birthday, Adam brought his father a several hundred dollar bottle of Merlot from one of the most exclusive labels in the world. His father's reaction to tasting the wine ran along the lines of "Meh." Adam concluded the story with, and I paraphrase, "Bravo, dad, that was exactly the reaction I was hoping for."
In other words, pretentions lose their value when they instead become impediments to enjoyment, and the sole purpose of wine, lest we forget, is enjoyment.
For example, we don't necessarily think of 'sophisticated' when we think of something like Macaroni and Cheese, instead we tend to think of either a supremely relaxed evening or kids' meals.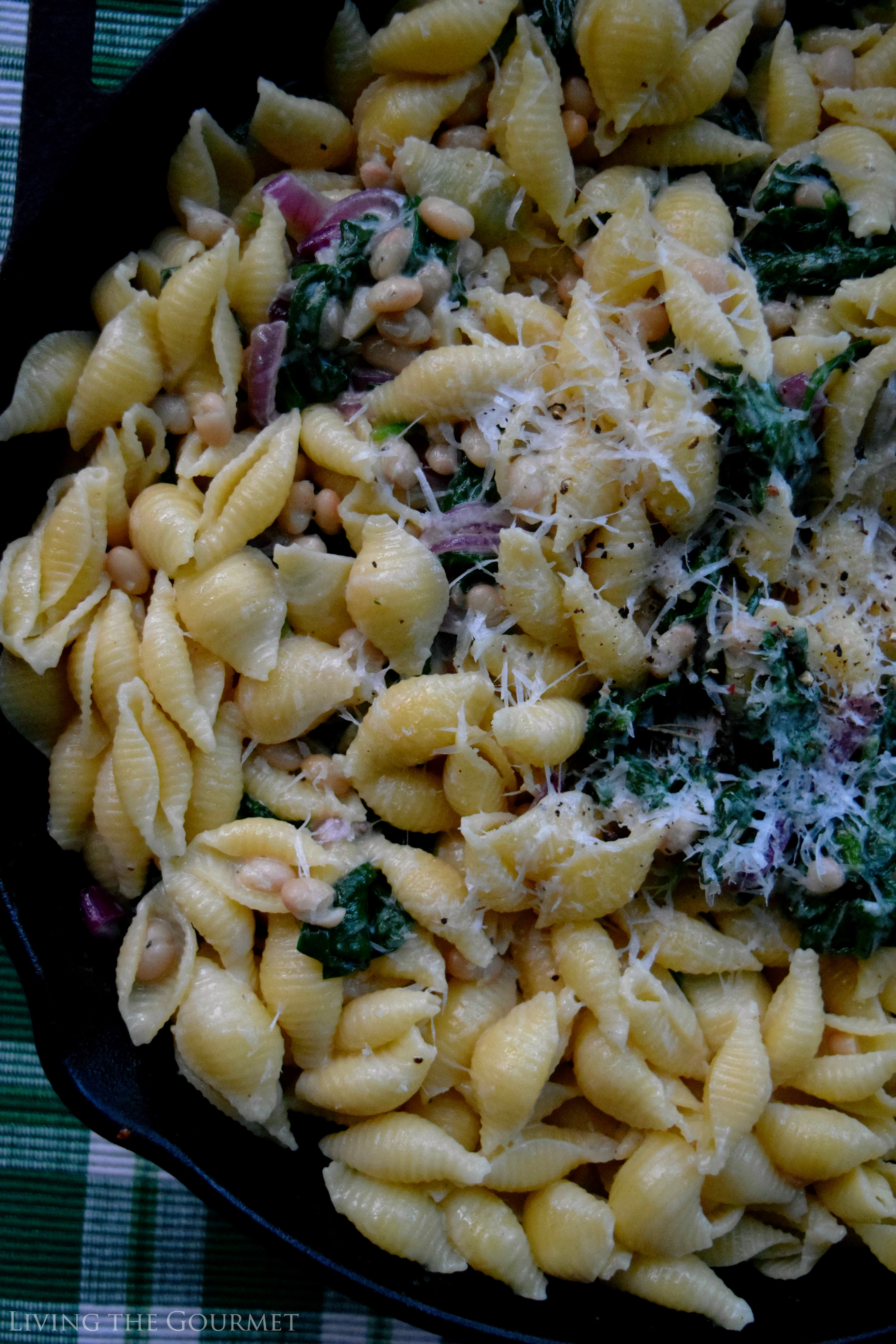 Living the Gourmet
Yields 4-6
Italian Style Macaroni and Cheese
10 minPrep Time
20 minCook Time
30 minTotal Time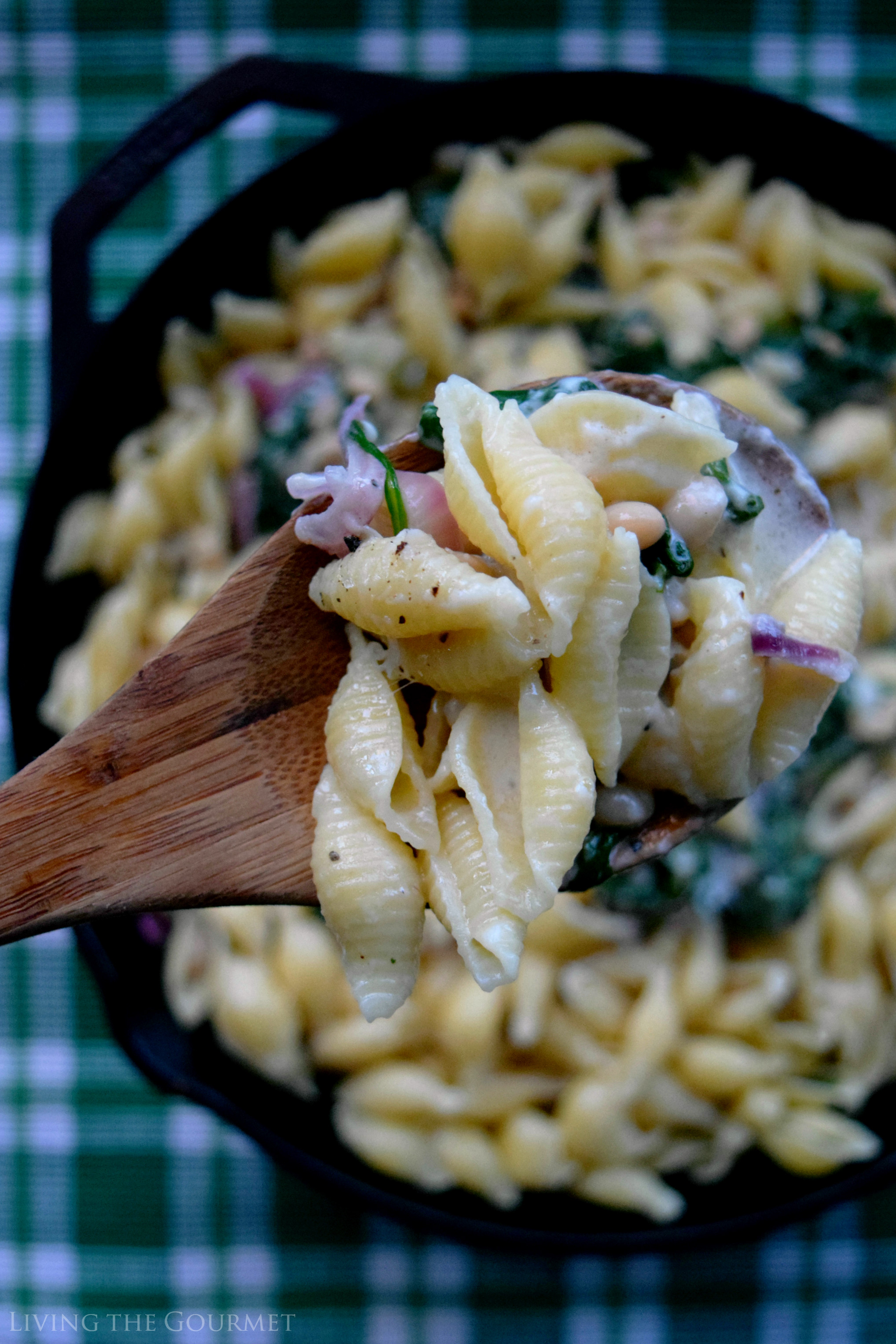 Ingredients
8 oz. of sharp cheddar – shredded
¼ cup fresh grated parmesan cheese
1 small red onion – sliced thin
3 cloves of garlic – chopped
2 cups of fresh baby spinach
14 oz. can Cannellini beans - drained
3 tbs. olive oil
2 tbs. butter
2 tbs. fresh lemon juice
½ cup milk
Dash of fresh grated nutmeg
½ tsp. black pepper
½ tsp. salt
1 lb. of your favorite macaroni
Instructions
Prepare the macaroni as directed in water that is well salted.
Heat a large cast iron frying pan with the butter and olive oil; add the garlic and sliced onion and sauté until the garlic is fragrant. Add the milk and the cheddar cheese,Parmesan cheese, cannellini beans and seasonings; lower the heat to a gentle heat.
Add the baby spinach and toss on a low heat.
Add the macaroni and toss. Serve with extra grated Parmesan cheese and an extra dash of salt and black pepper.
7.8.1.2
508
https://livingthegourmet.com/2017/06/italian-style-macaroni-cheese.html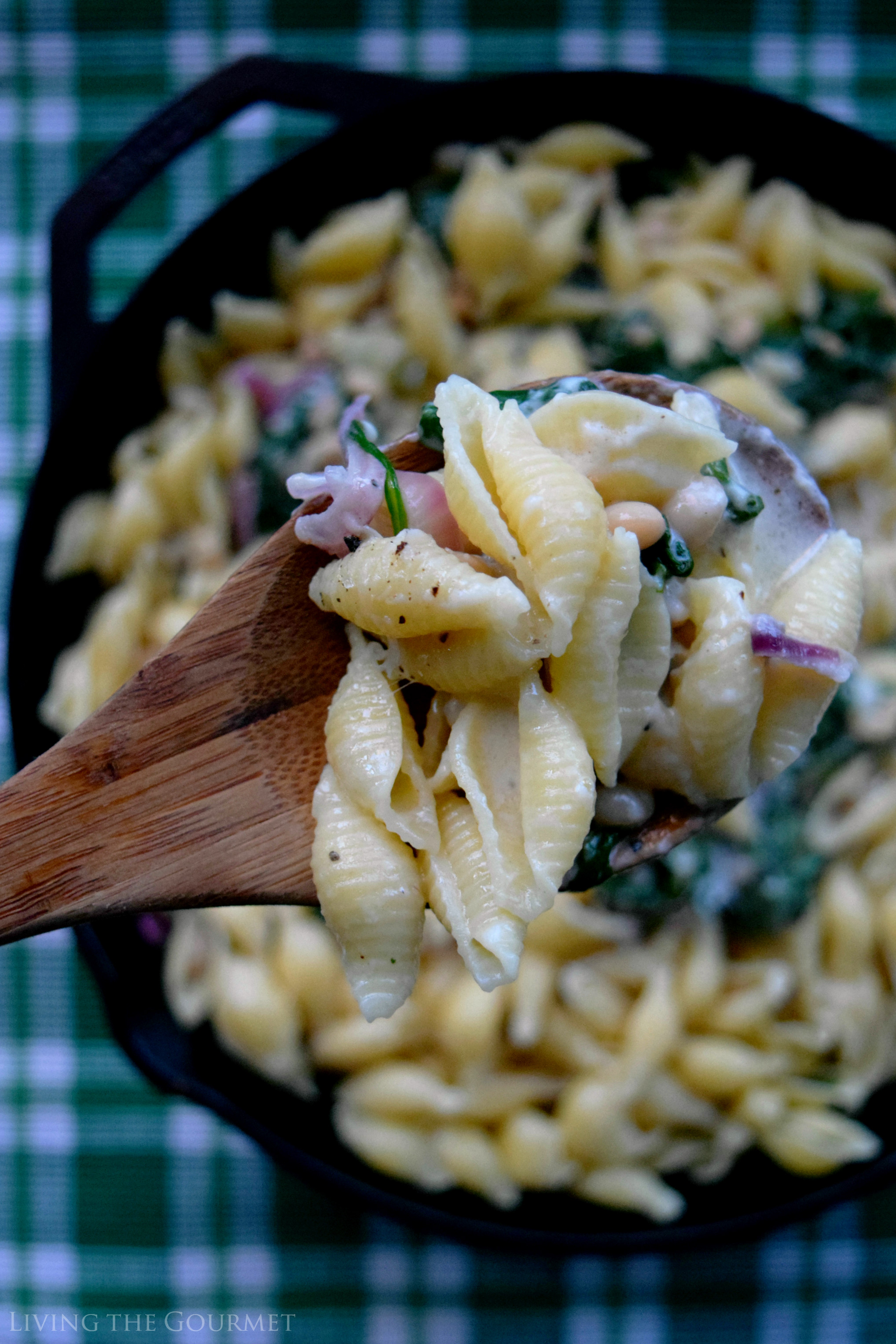 Enjoy with Love!
0