Early last month, I was contacted by the representatives of Astoria Wines, the single largest private producer of Prosecco DOCG in Italy, asking if I would be interested in sampling one of their bottles for National Wine and Cheese Day. Naturally, I agreed, and received a Prosecco DOC Treviso, 100% Glera, Extra Dry Sparkling Wine.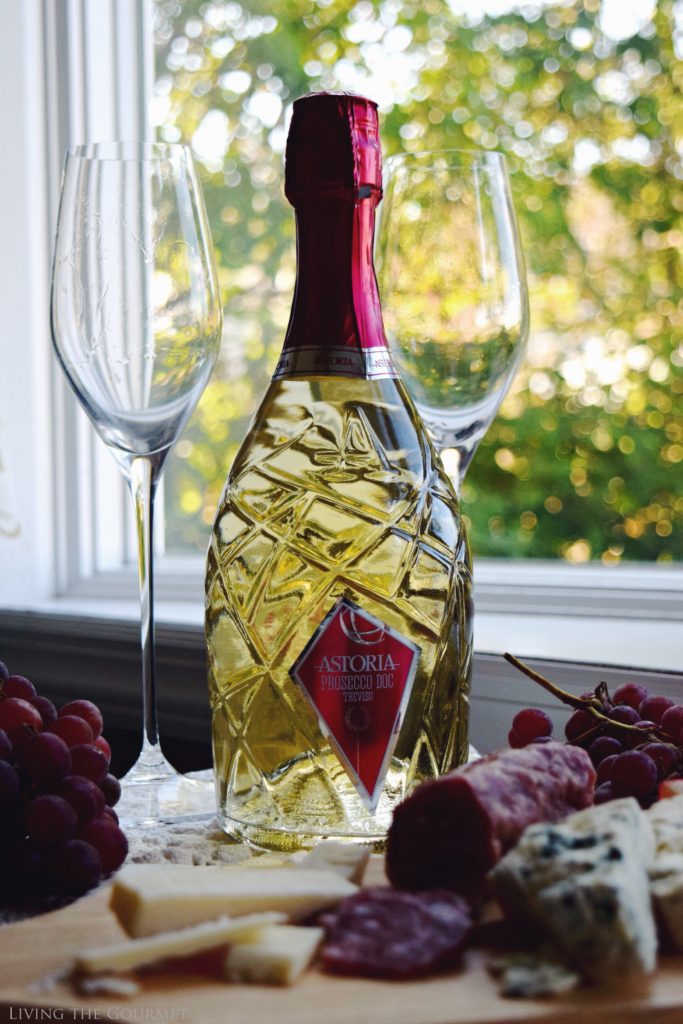 You need not feel alone if you are unfamiliar with National Wine and Cheese Day. I'll admit that I myself was wholly unaware of this very real holiday's existence, and that's coming from someone who spends a fair bit of their professional life exploring the finer qualities of wine and wine culture.
After performing some cursory research, I decided that the best way to celebrate this holiday involves a three part 'ritual.' First, select your favorite wine. Second, select your favorite cheese. The third and final part of this ritual involves consuming the wine and cheese in whatever manner you find most pleasant. It goes without saying that I am now a devotee of this holiday.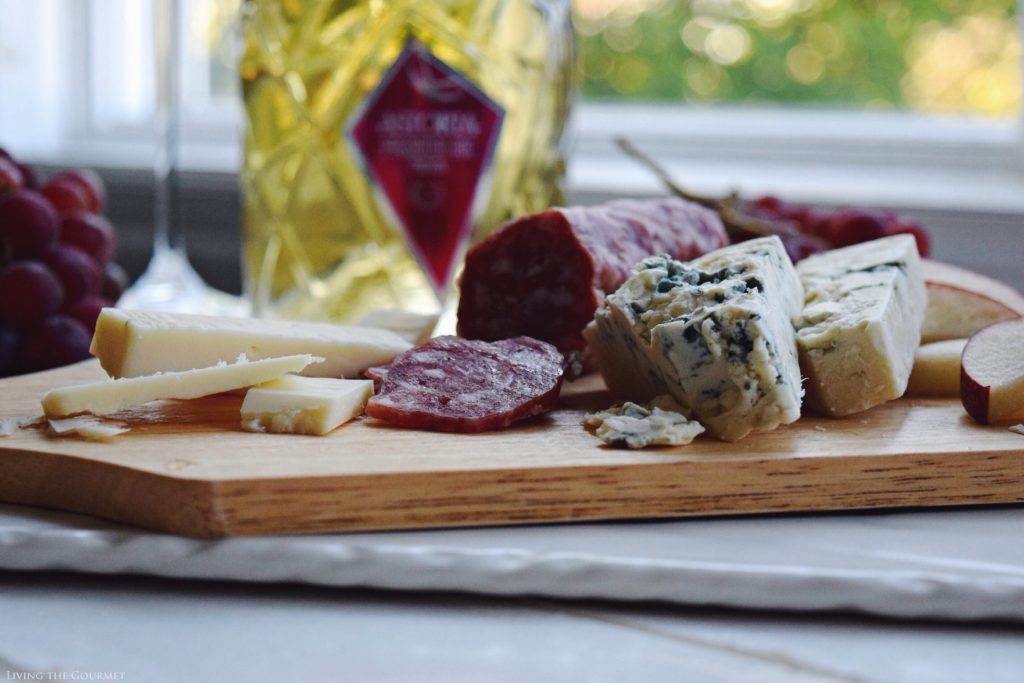 Before I begin, I'll lay out some details for the uninitiated. Prosecco is an Italian white wine produced within the Prosecco DOC, which spans nine provinces inside of the Veneto and Friuli Venezia Giulia regions of Italy. For many the word 'Prosecco' has become – incorrectly – interchangeable with its sparkling incarnation 'Spumante.' However, Prosecco is also produced as a semi-sparkling wine or 'frizzante,' as well as still-wine 'tranquillo.' Though traditionally made from Glera grapes, several specific varietals maybe blended into the wine during production, but these additions should not constitute more than about fifteen percent of resulting wine.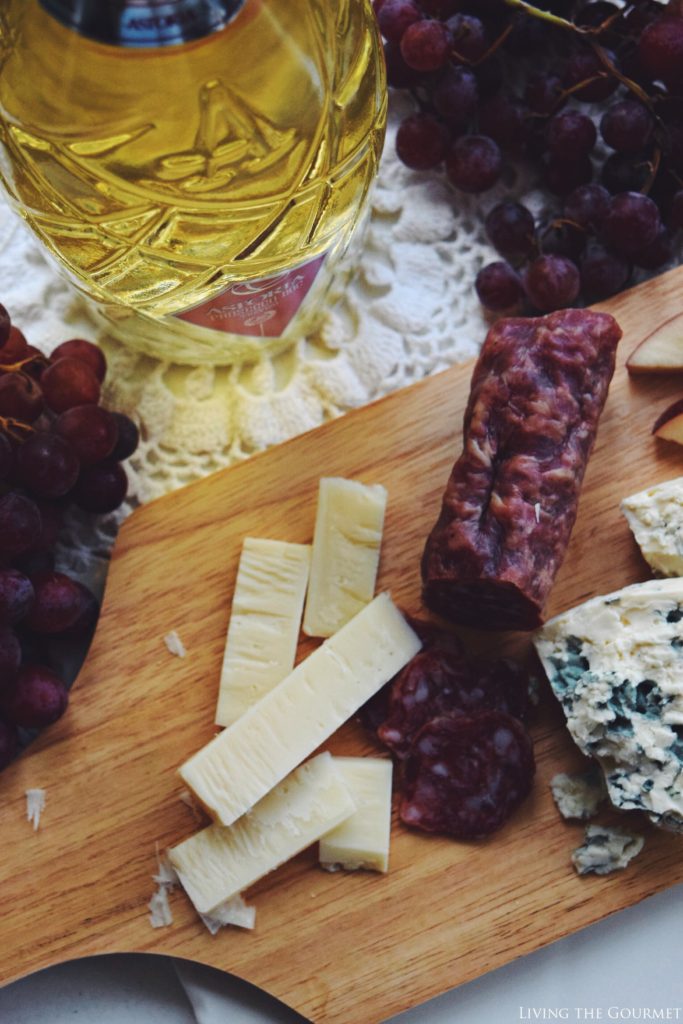 That said, how did the bottle I was given hold up?
On pouring, the wine featured a very light, almost translucent golden yellow hue, with a very fine and continuous effervescence, which carried a largely fruity bouquet consisting of white peaches with very vague hints of white flowers in the background. This created a very pleasant 'classic' Prosecco aroma. On sampling, the wine is light-light bodied, with very fine bubbles carrying light fruity notes, think sliced white peaches and hints of crisp apple. I'll go out on a limb here and say that I detected what I'll have to describe as 'almonds' in the background towards the finish, which itself was quite refreshing and lasting. Overall, this bottle was more or less a textbook case of what to expect from a 'good' Prosecco.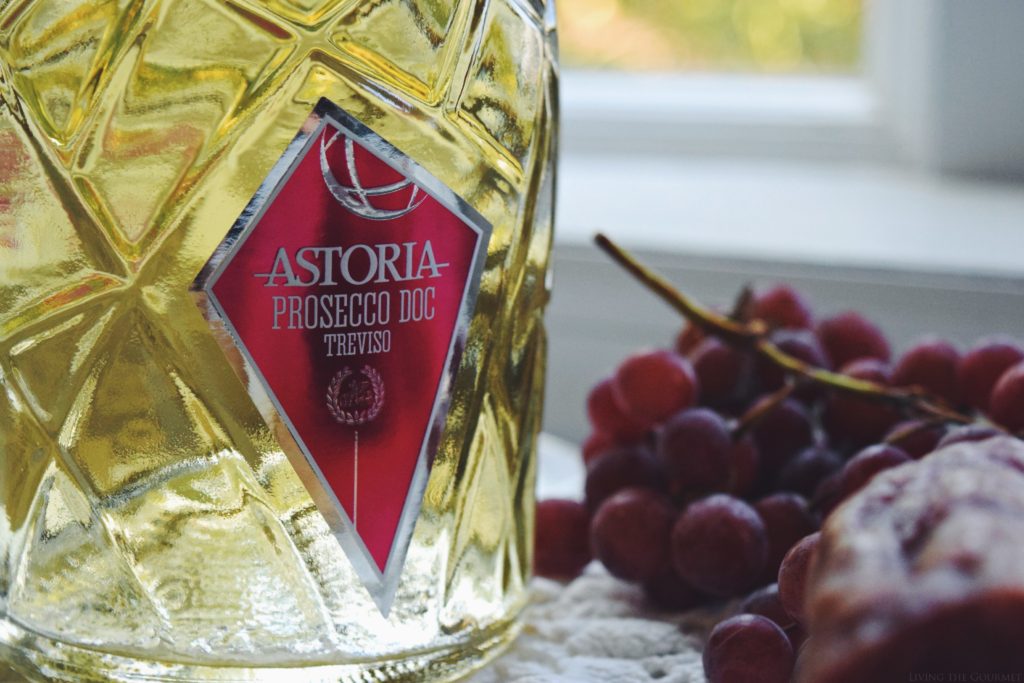 This being an extra dry Prosecco, I'll suggest pairing this particular bottle at the end of an evening with light desserts, such as a good quality mousse, macarons, or with light sponge cakes and gateaux. Obviously, however, Prosecco is well regarded as an aperitif paired with light appetizers, think light and lively cheeses.
Overall, I was very pleased with the bottle, and can easily recommend it to my readers.
This message is intended for persons 21+. Please enjoy responsibly.
Cheers,
Mike
1