This post is sponsored by Almond Breeze Almond milk. All opinions expressed are mine alone.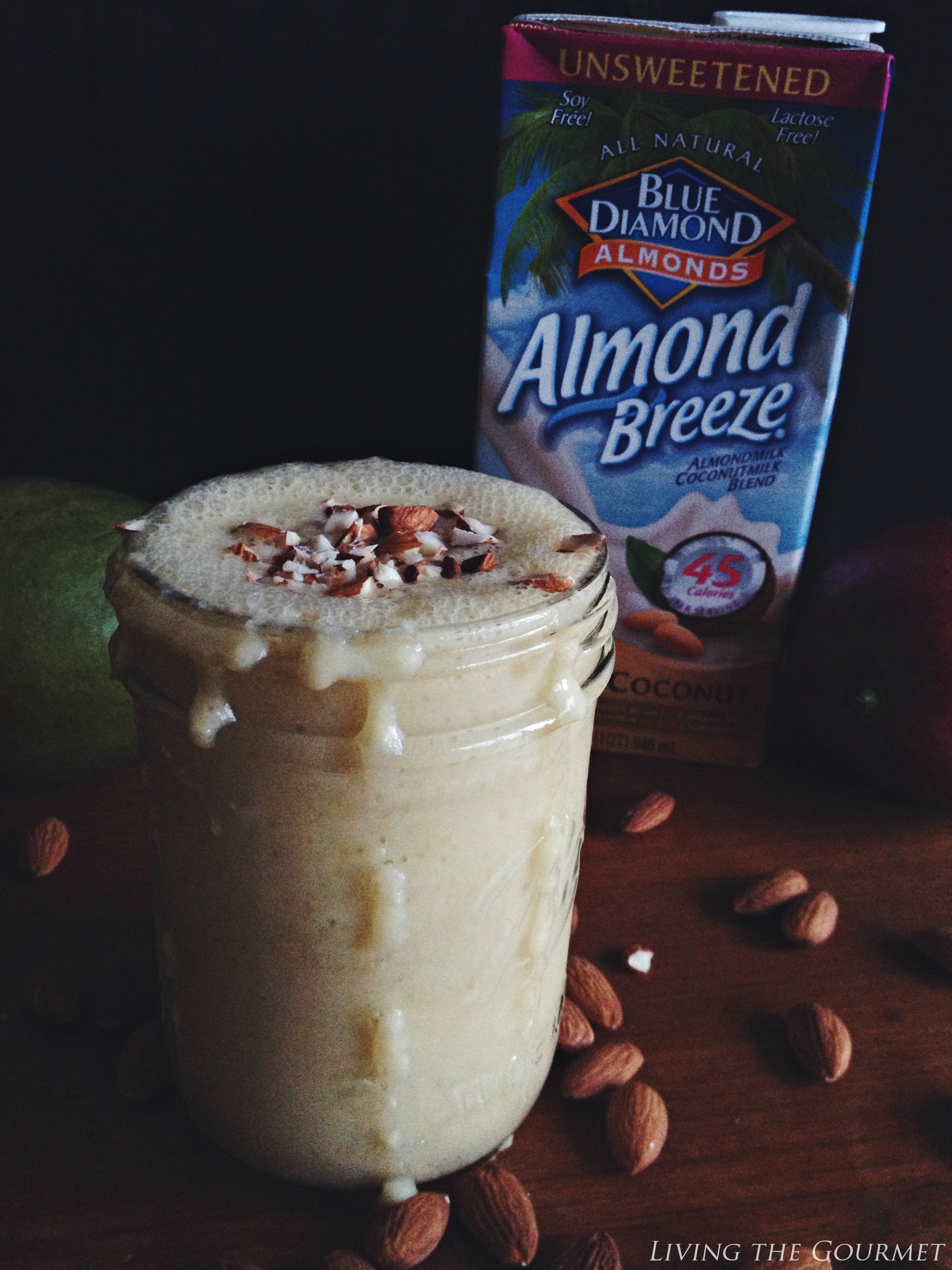 At Living the Gourmet, part of what we have always tried to do, by example rather than by statement, is to introduce people to healthier style of cooking, which in turn, by itself, leads to an overall healthier lifestyle. In fact, there are very few gourmet items that are not, properly speaking, 'healthy cooking.'
However, over the past few months, as I've continued down my personal health journey, I've discovered something that I never realized before, and that is the stark difference between 'healthy cooking' and 'health food.'
What I have learned thus far is that while the two share similar terms, and while one might seem to be the result of the other, the differences between the two could hardly be starker. Healthy cooking becomes habitual over, and is simply a part of a healthy lifestyle. In fact, as I read, I realize that healthy cooking spans the entire spectrum of the culinary arts. From hardy Italian fare to the labyrinthine intricacies of the various Fusion creations, the dishes, natural ingredients, and techniques I take for granted as 'gourmet' are all in fact one and the same as 'healthy cooking' or 'healthy eating.'
Health food, on the other hand, is meant to serve a purpose. It exists not for the sake of its culinary merit, but for the sake of the goal it is meant to help achieve. For example, that dried protein source one meant to power a high impact workout, is hardly a permanent dietary fixture. From the pantry, a firm block of dark bread might get substituted onto the table for a given period of time, but is likely being consumed merely for a quick boost in fiber or minerals, in the same way a liquefied vitamin source is substituted over the course of a week in place of the morning tea or coffee.
In other words, healthy cooking is sustainable as a lifestyle, and over time can meet the same goals as the far less pleasant alternatives. Nevertheless, trying to find ways to bridge the two has become a veritable industry.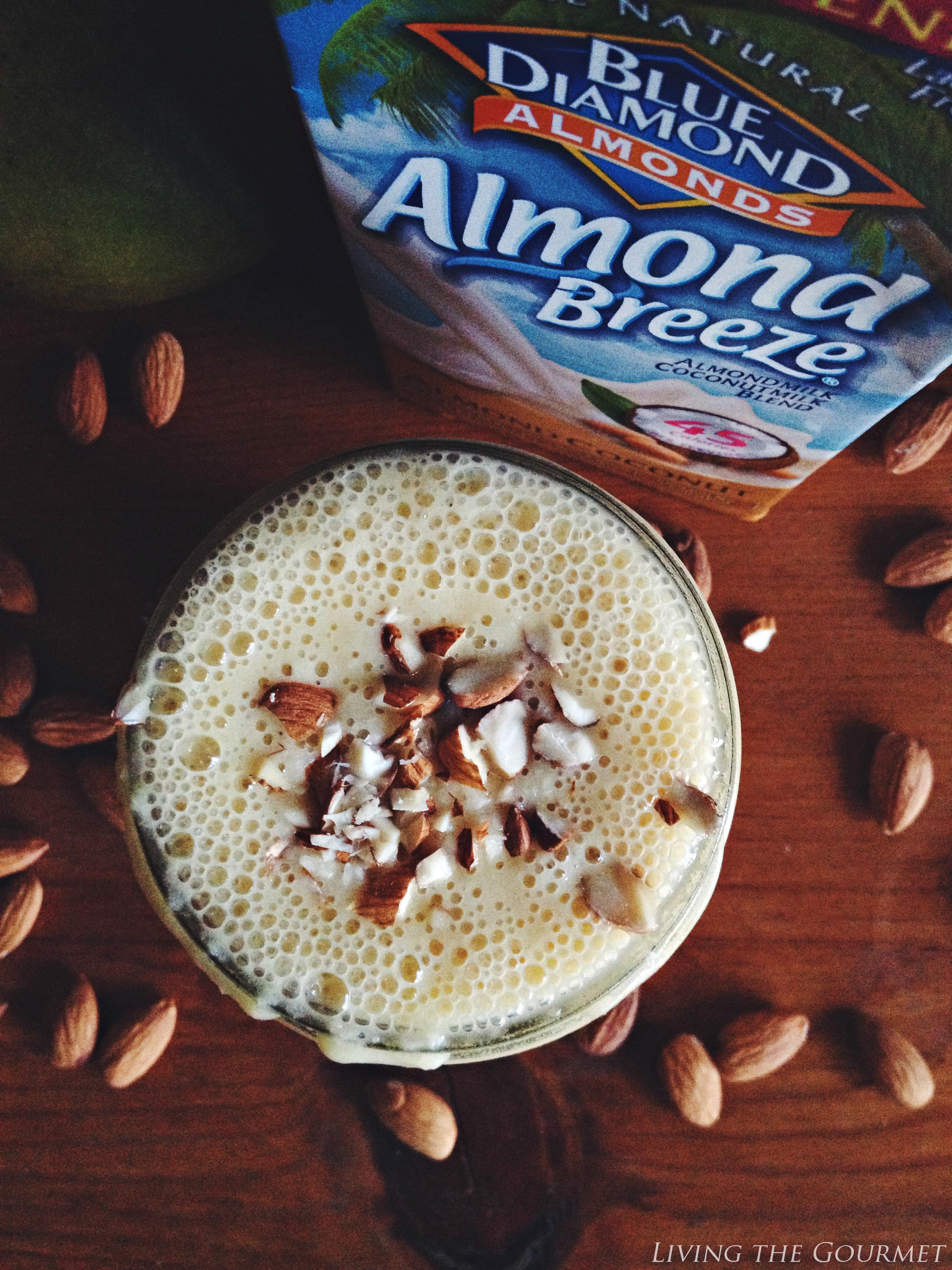 On that note, I wrote recently about our homemade protein bars, and how I attempt to work them into my workout routine on occasion in order to maximize my results. While that's certainly fine, I still found myself wanting something a bit more refreshing, something I could regularly start a summer day with while giving myself a quick burst of energy, and perhaps also an extra helping of protein.
The recipe had to meet a few special criteria, however. First and foremost, it had to be quick and easy make. Second, it had to be indistinguishable from something I would consume normally. In other words, there could be no 'healthful suffering' when consuming it. Third, it had to be made with simple, 'cuisine type' ingredients, in other words, items I would use in my standard every day cooking.
For starters, I decided to make the base of the shake from unsweetened Almond Breeze, and to enhance it myself with vanilla and honey. Aside from tasting great, this also gives the shake a protein rich base, as well as providing a plentiful source of Vitamins E and D. I then added vanilla flavored protein powder, further enhancing the protein content. For sweetness, as well as energy boosting vitamins and minerals, I added fresh mangoes, fresh ginger root and bananas.
I was pleased with result, finding it crisp, smooth, and refreshing, making it perfect as a quick, energizing start to a warm summer morning, or as a compliment to a light summer lunch, while providing a host of essential nutrients.
Print
Blue Diamond Almond Milk Tropical Smoothie
Author:
Cook Time:

5 minutes

Total Time:

5 minutes
1/2

cup

Blue Diamond Almondmilk

2

tbs. vanilla protein powder

1

tbs. vanilla extract

2

–

3

tbs. honey

1

inch piece of fresh ginger – peeled

3

frozen bananas

2

mangoes – peeled and sliced
Almond pieces for garnish
Instructions
Place the almond milk, protein powder, vanilla extract, honey, frozen bananas, fresh ginger and mango slices in a food processor or blender and blend until smooth and creamy.
Garnish with almond pieces if desired.
Recipe Card powered by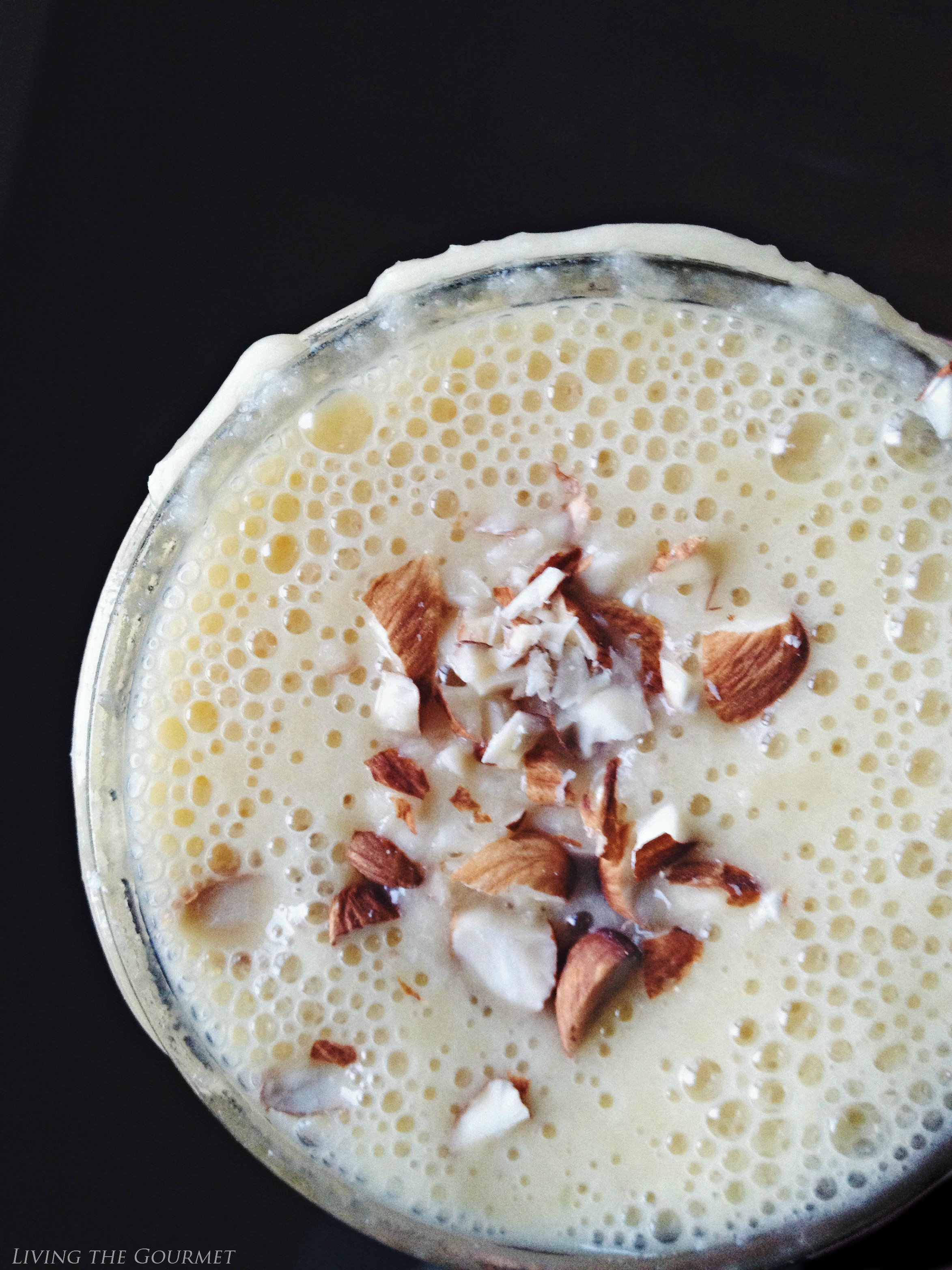 Recipe by Catherine Pappas | Forward written by Michael Pappas
3