When I title this dinner as "simple", it is because I love the senses this dish stirs. It stirs the senses of a time when dinner was served in the kitchen with pots and pans, thick loaves of bread and huge hunks of cheese for grating. It stirs a time of aprons, and chrome kitchen chairs scraped along the floor as they are hastily pulled out to sit down for dinner. It reminds me of the times of dipping chunks of bread in the sauce and enjoying every minute. It was a simpler time and yet a time that memories are made of.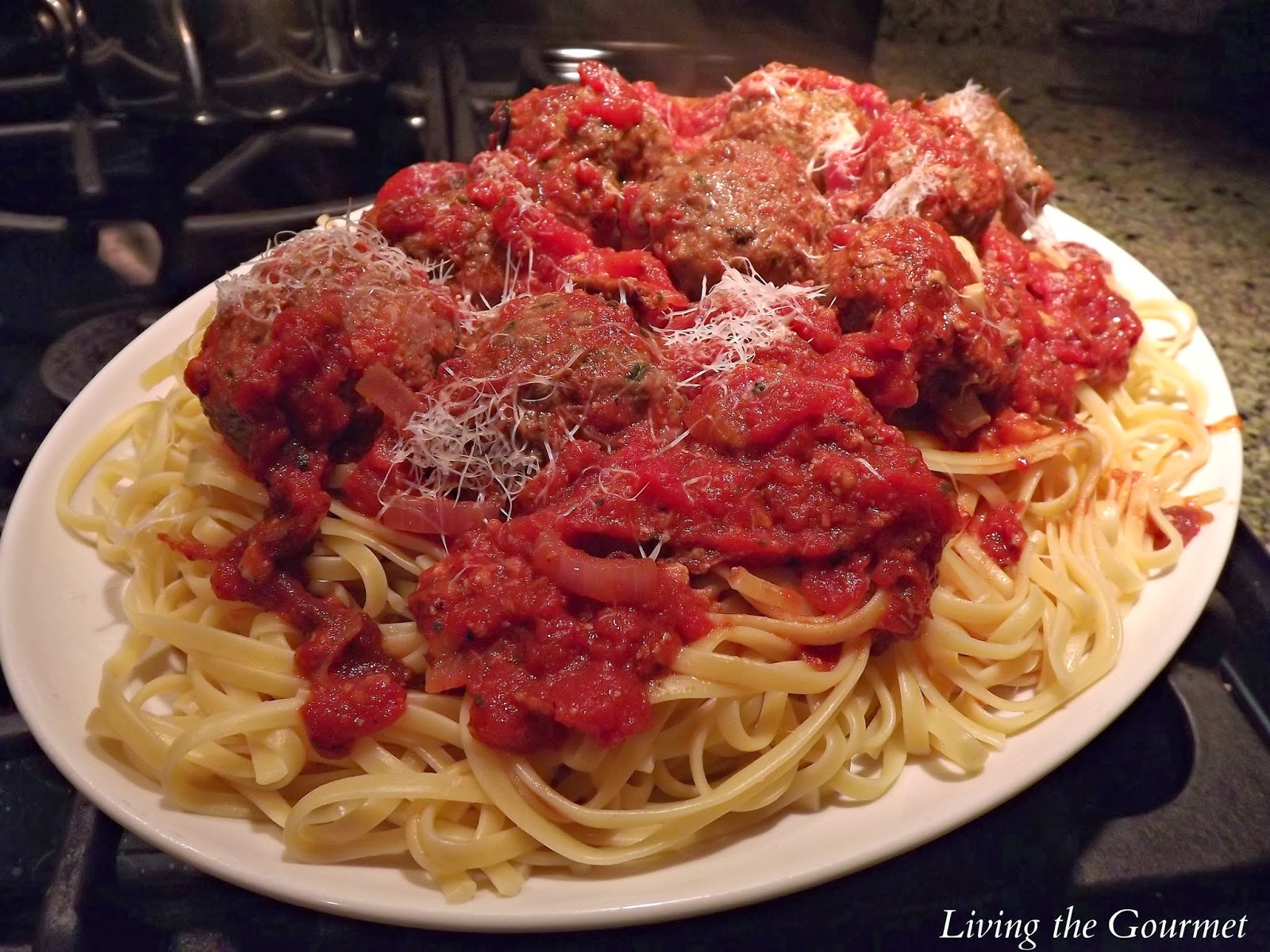 Simple Meatballs and Spaghetti
10Prep Time
35Cook Time
45Total Time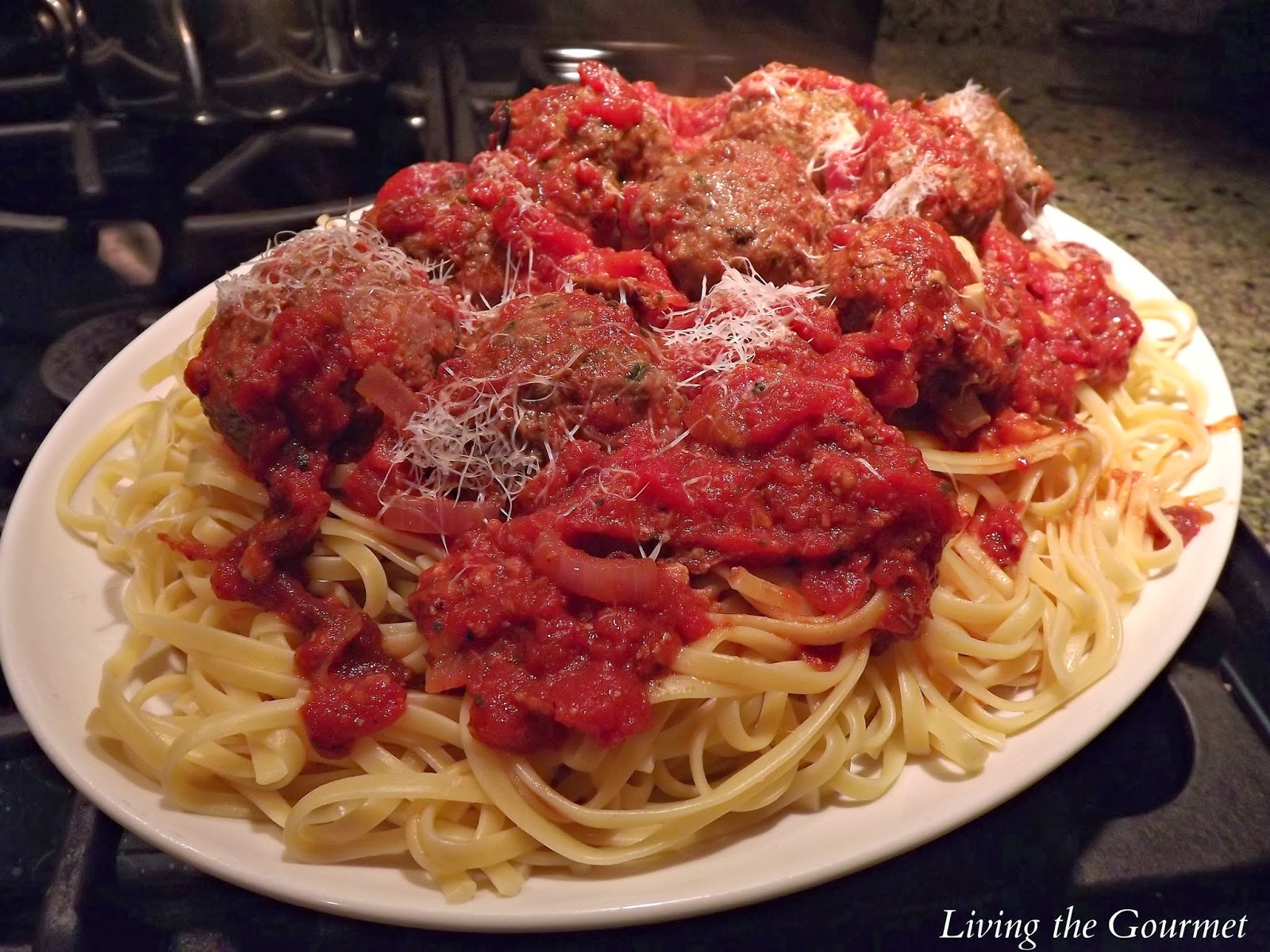 Ingredients
3 lbs. ground beef

Seasoning for the Meatballs3 eggs

3 slices white bread
¼ cup milk
¼ cup grated Parmesan or Romano cheese
¼ cup fresh parsley
4-5 cloves of garlic
½ tsp. dried oregano
1 tsp. salt
1 tsp. black pepper
½ tsp. red pepper flakes
2 tablespoons Olive oil

For the Simple and Easy Sauce1 red onion – sliced thin

3 cloves of garlic – chopped
28 oz. can of plum tomatoes
¼ cup red wine
1 tsp. salt
½ tsp. black pepper
¼ tsp. red pepper flakes
¼ tsp. sugar
¼ cup of grated Romano or Parmesan cheese
2 tablespoons olive oil
1 lb. of your favorite spaghetti
Grated Romano or Parmesan cheese
Instructions
For MeatballsCombine all of the above ingredients for the meatball seasoning in a food processor and process.

In a large bowl mix together the ground beef with the ingredients from the food processor.

Preheat Oven 350 degreesShape the ground beef into desired size meatballs. Place in a baking dish and bake 25 – 30 minutes.

For the Simple and Easy SauceHeat a large cast iron frying pan with the olive oil. Add the sliced onions and chopped garlic to gently sauté until the onion is soft and the garlic fragrant.

Add the plum tomatoes and the wine and continue to simmer on low. Add the seasonings and the grated cheese and continue to simmer on low.
When the meatballs are ready; add to the sauce and simmer on low for about 30 minutes, while preparing the spaghetti.
Plate the spaghetti and top with a drizzle of olive oil, the sauce, meatballs and finish with the grated cheese and a dash of red pepper flakes.
7.8.1.2
683
https://livingthegourmet.com/2013/11/simple-meatballs-and-spaghetti.html
Enjoy with Love,
Catherine
xo
0